IAM Scholarships
Scholarship Competition Overview
This scholarship competition is open each year to members of the IAM and their children throughout the United States and Canada under procedures and rules of eligibility explained in this Announcement. The IAM Scholarship Fund, which is used exclusively to make possible these awards, was established by the delegates of the 1960 IAM Grand Lodge Convention.
The Scholarship Competition
Scholarships to make possible the attainment of a Bachelor's degree or a two-year vocational/technical certification are determined in a competition among eligible applicants that is judged by a special Selection Committee.
Amount of the Awards
Awards to members are $2,000 per academic year. They are granted for a specific period from one to four years to enable the member to earn a Bachelor's degree or a two-year vocational/technical certification.
Awards to Children of Members are:
College - $1,000 per academic year. All awards are renewed each year until a Bachelor's degree is obtained up to a maximum of four years.
Vocational/Technical School - $2,000 per year until certification is reached up to a maximum of two years

International President's Message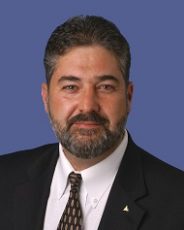 Robert Martinez, Jr.
INTERNATIONAL PRESIDENT



Remembering A True Trade Unionist - Roman Mayfield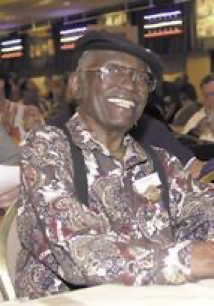 The IAM lost a true hero and friend when Brother Roman Mayfield passed away on Tuesday, September 10, 2002 after a prolonged illness. Roman was truly adored by the masses and one of the few people that never had a cross word said about him. A remarkable feat considering he was 81 years old.

This genuine goodwill ambassador truly knew no stranger. If Roman saw a new face at a Union meeting or in the shop, he was the first to embrace and welcome the person and offer to "show them the ropes." His beaming smile, coupled with his hearty laugh and distinctive voice, could light up any room. His energy and strength were only surpassed by his generosity.

Roman meant so much to this Union and to the Company he loved. There was never a conversation with Roman that he did not want to talk about work, the Union or his co-workers.

Brother Mayfield gave his life to this Union being one of just a handful to participate in all five of our strikes. In each strike, he did far more than just walk the picket line, but took an active role -- distributing strike checks, coordinating food to the picket lines, counseling others, and helping anywhere there was work to be done. Helping others was truly a way of life for this very compassionate individual.

Yet his story of Union service is even more impressive when you know his history. When Roman hired into Boeing in 1946, minorities were not allowed to join the Union. Roman still attended all Union meetings, but could not participate. The Union finally recognized minorities and Roman joined in 1950. Roman was an icon at the Grand Lodge Convention in San Francisco two years ago when a resolution was passed in his honour for the time when the IAM didn't allow African Americans to belong to the Union. Times have changed -- in part thanks to Roman's hard work over the years.

Roman and his wife of 58 years, Albertha, both gave everything they could to their community. They regularly volunteered to care for crack babies at Swedish Hospital, for church events, helped with BEGNF and ECF and so many other activities. Whenever someone needed a hand, Roman was there.
Over the years, his desire to help others led him to serve in various capacities from Union Steward to Union counselor to a BEGNF trustee and United Way Loaned Executive. In addition, he attended leadership school, was a delegate to two Grand Lodge Conventions, was a marshal at the WTO rally, and served as a District Council delegate for two terms, as well as holding a number of other local lodge officer positions.

Roman was a giving soul who cared about others and wanted to make sure everyone was doing okay. His compassion for others shined through as bright as his smile and the friendly laugh that became his trademark. He helped so many, was a friend to countless people and loved by all. Few people can impact so many lives and leave such a lasting impression. One thing is sure -- all of our lives are better because of Roman.
Article provided by District Lodge 751
An eligible applicant must be either:
An active IAM member;
The son, daughter, stepchild or legally adopted child of an active or retired IAM member.
A Member Applicant
Must have two years of continuous good-standing membership through the closing date of the competition;
May apply either when entering college or vocational/technical school as a freshman or at a higher level with some college credits already completed;
May apply as a full-time or part-time student; and
If not a winner, may apply again the following year.
Child of a Member Applicant
Must have one living parent with two years of continuous good-standing membership through the closing date of the competition;
Will be eligible if the parent member died after the son or daughter entered high school, and the parent had two years of "continuous good-standing membership" at the time of death;
A "continuous good-standing membership" is understood to be a period of membership during which the member continuously paid monthly dues uninterrupted by withdrawal cards;
Must be planning to graduate high school during the winter or by the end of the spring of the current school year;
Must plan to take a regular college or vocational/technical program on a full-time basis, maintaining qualifying grades.
Ineligible Applicants Include:
Applicants who do not intend to work without interruption for a bachelor's degree or completion of a vocational/technical school certification;
Members' children who are attending or have already attended college or vocational/technical school;
Children of members on the payroll of the Grand Lodge;
Graduate students; and
Applicants who do not plan to enroll in an accredited college or vocational/technical school.

1. Register
Click on the "Register" link and complete and submit the registration form.
2. Login
Login to the award with your email and password.
3. Create
Create your online application. For a list of required information and attachments, please review the Award Application Guide
4. Save
During the Call for Applications period, your application can be saved as DRAFT until all the required information is completed and attachments uploaded. As each section is complete, you will see a

appear in the category tab when the application is saved. At any time, you can download and print your application by clicking on the

icon in the Application Summary section.
5. Submit
On completion, save your Nomination as FINAL. Download and print a copy of your application for your records by clicking on the

icon in the Application Summary section in the right column. Note: If an update is required prior to the Call for Applications period, you can make the update and resave as FINAL.
If you require assistance or additional information, please contact the Award Administrator.
Union Plus Credit Card Scholarships.
Send a postcard with your name, return address, telephone number and union to: Union Plus Scholarship Program, P.O. Box 34800, Wash., DC 20043-4800 or download the application from the Union Privilege web site in early September:
www.unionplus.org/scholarships
AFL-CIO's Scholarship Guide.
The web site is
www.aflcio.org
for links to all unions and Federally-funded scholarship programs.
Federal Student Aid Information Center.
Call 1-800-433-3243 for a free copy of "The Student Guide." The web site is
www.studentaid.gov
or
www.fafsa.ed.gov.
Vocational-Technical Information.
The web site is:
www.trade-schools.net
for information on Vo-tech schools in the U.S. and Canada or
www.ic.gc.ca
for an alternate U.S. site.
The IAM is pleased to announce the 2022 Scholarship winners. An impartial committee of educators selected 16 recipients for this year's awards. We congratulate the winners and thank all those who participated in the competition.